Ship Legal Documents and Dockets, Original Signed Contracts, Accounting Reports
Safest and fastest way to send your documents.
If you need a service to send an important paper, document or contract, you have to take in count various details. There is always a chance on getting your package intercepted on its way, so its better to take lower risks. It is well known to be illegal for another person to intentionally open someone else's mail when it is not addressed to them, it is another layer of protection. Directoro assures the well being of you package taking all the needed meassures for its safety, that way you wont need to worry about anything else than sending the documents.
The best way to send important documents by mail.
In addition to understanding the benefits of choosing a courier service to deliver your mail, it is also important to know how to send important documents by mail. When sending important documents, make sure that they are securely packaged so that your documents arrive without defects. Whether it is a waterproof or opaque envelope, choose those that come sealed with an adhesive and are of inconspicuous colors to avoid being intercepted in the middle. Taking extra precautions, such as opting for priority shipping or taking advantage of the services of a reliable and competent courier, will also ease your mind and avoid you forma worrying.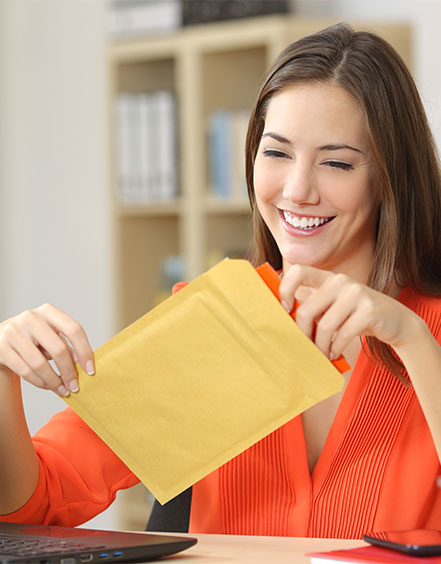 Other ways to feel safe while sending documents.
There is also available the package tracking delivery. When sending sensitive or confidential papers through our international legal documents courier services, your envelope will always receive a unique tracking number so you can follow its progress until the recipient. By the digital tracking tool you will get real-time updates provided by the logistics company responsible for your papers.
Other services include great security and live tracking of he delivery.
There are services that provide additional security for confidential documents and packages. By sending documents with certification for example, you get the advantage of an open access to keep track of the entire delivery process of your shipment, from the moment it leaves to the moment it is delivered.
In addition there are also certified mails, these differ in the fact that it will be sent with regular packages, but also live tracking is carried out, giving details about each of the stops and control points.
---
We can help you sending your legal documents. Contact us now at info@directoro.com, ChatNow! or complete the form below.